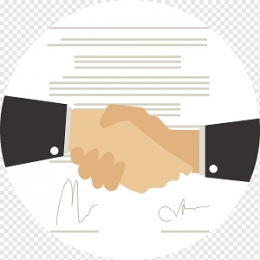 Signing cooperation agreement between Ark Safety Industry and the Health Faculty of Tabriz University of Medical Sciences
Today, industry and academia are two key institutions for any society. The cooperation of the industry and academia has become a precondition for the development of societies. The existence of specialized scientific staff, research, and laboratory capabilities are considered a basic precondition for the development of industries in different countries. Fortunately, today, universities, as centers for the training of specialized personnel, have a very suitable platform for scientific, research, and laboratory activities. On the other hand, the industry is known as the main centers of work and activity, as practical laboratories and a place to turn knowledge into action. Therefore, it can be said that industry and university are complementary to each other, and every society needs these two categories and their effective relationship to achieve their development goals. Today, universities can cooperate with industry in various fields, including research-educational cooperation, technology transfer, and so on.
Unfortunately, in recent years, in our country, contrary to the macro policies of communication, the relationship between academia and industry has become a major challenge for both parties and many problems in this regard have been faced by business partners and academics. Ark Safety Industry, as one of the leading industries in the production of personal protective equipment to advance development goals and protect the workforce in the country`s industries, needs to use the existing potentials in prestigious universities in line with the explained goals. In this regard, it has signed an agreement with the Health Faculty of Tabriz University of Medical Sciences to establish and expand educational and research cooperation, especially in the field of HSE in the following areas:
1- Consulting and implementation of research-applied projects required by the company, especially in health promotion, the establishment of management systems related to HSE based on existing criteria
2- Holding seminars, workshops, webinars, and short-term training courses to upgrade the scientific and technical level of the company`s experts and researchers and other stakeholders of the company and issuing relevant certificates
3- Judging and supervising the company`s research projects as needed
4- Reciprocal use of available information resources and equipment such as libraries, laboratories, measuring devices, etc. in compliance with administrative and financial rules and regulations
5- Conducting mutual scientific visits and accepting interns by the company
6- Providing advice on areas related to the cooperation agreement by the Health Faculty staff
7- Advice on designing different scenarios for the production of clips, animations, and educational contents
8- Supervision of the Health Faculty on HSE-related educational contents prepared by the company`s experts
Just Take the First Step...